BELOVED WIFE OF:
ANTHONY
BELOVED DAUGHTER & STEP DAUGHTER OF:
ELIZABETH & TIM
BELOVED SISTER OF:
TIFFNEY
BELOVED AUNTIE OF:
RYAN, BRIANNA & VICTORIA
BELOVED NIECE OF:
AUNT LYDIA & UNCLE AL
BELOVED GRANDDAUGHTER OF:
GRANDMA, GRANDPA & MAXINE
BELOVED COUSIN OF:
JANETTE, JAMIE, JANICE, MICHAEL,
MAGAN, TRACI, DREW & KEVIN


TO ALL OF OUR FAMILY AND FRIENDS
THANK YOU FOR YOUR LOVE AND SUPPORT



~THE CORD~
~AUTHOR UNKNOWN~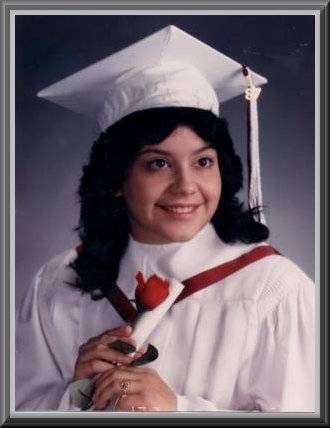 WE ARE CONNECTED,
MY CHILD AND I,
BY AN INVISIBLE CORD,
NOT SEEN BY THE EYE.

IT'S NOT LIKE THE CORD,
THAT CONNECTS US "TIL BIRTH"
THIS CORD CAN'T BE SEEN,
BY ANY ON EARTH.

THIS CORD DOES IT'S WORK,
RIGHT FROM THE START,
THE INVISIBLE CORD,
FROM MY CHILD TO ME.

THE STRENGTH OF THIS CORD,
IS HARD TO DESCRIBE,
IT CAN'T BE DESTROYED,
IT CAN'T BE DENIED.

IT'S STRONGER THAN CORD,
MAN COULD CREATE,
IT WITHSTANDS THE TEST,
CAN HOLD ANY WEIGHT.

AND THOUGH YOU ARE GONE,
THOUGH YOU'RE NOT HERE WITH ME,
THE CORD IS STILL THERE,
BUT NO ONE CAN SEE.

IT PULLS AT MY HEART ~
I AM BRUISED ~ I AM SORE,
BUT THIS CORD IS MY LIFELINE,
AS NEVER BEFORE

I AM THANKFUL THAT GOD
CONNECTS US THIS WAY,
A PARENT AND CHILD,
DEATH CAN'T TAKE IT AWAY.



~CHILD GONE HOME~
~AUTHOR UNKNOWN~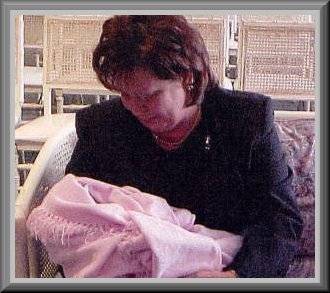 WHEN GOD CALLS LITTLE CHILDREN
TO DWELL WITH HIM ABOVE,
WE MORTALS SOMETIMES QUESTION
THE WISDOM OF HIS LOVE.

FOR NO HEARTACHE COMPARES WITH
THE DEATH OF ONE SMALL CHILD,
WHO DOES SO MUCH TO MAKE OUR
WORLD SEEM WONDERFUL AND MILD.

PERHAPS GOD TIRES OF CALLING
THE AGED TO HIS FOLD,
SO HE PICKS A ROSEBUD
BEFORE IT CAN GROW OLD.

GOD KNOWS HOW MUCH WE NEED THEM,
SO HE ONLY TAKES A FEW,
TO MAKE THE LAND OF HEAVEN,
ONE BEAUTIFUL TO VIEW.

BELIEVING THIS IS DIFFICULT,
STILL SOMEHOW WE MUST TRY,
THE TWO SADDEST WORDS MANKIND KNOWS,
WILL ALWAYS BE GOODBYE.

SO WHEN A LITTLE CHILD DEPARTS,
WE WHO ARE LEFT BEHIND,
MUST REALIZE, GOD LOVES CHILDREN,
ANGELS ARE HARD TO FIND.


~A WHOLE NEW WORLD~
~LYRICS BY TIM RICE~
~MUSIC BY ALAN MENKEN~